Air cushion machines - Void fill & protection

ActivaAir Basic BP4000
Buy Model Basic Air cushion Machine. Favorably priced. Expandable with table / storage basket.

AirPouche Express 3
Professional and exremely fast. Suitable for large fulfillment and production companies with a high throughput speed. Expandable with complete supply and storage systems. Loan model with sufficient film purchase.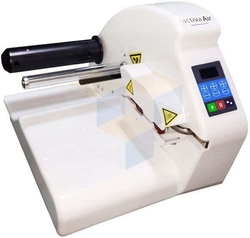 ActivaAir Light BP2000
Entry model for small and medium-sized packaging.

Buying model, no rent. Favorable price for both machine and film rolls.