Seals and Buckets for strapping
Usually, you will connect a strap with a seal or buckle, depending on your strap type, purpose and the equipment used. D.J. Hoogstraten offers a wide collection of quality models. All FIX seals and buckles are available from stock in different sizes.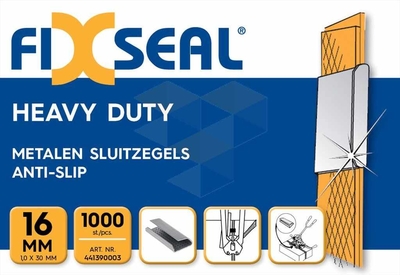 Fixseal Heavy Duty KO metal seals
Available in 13 or 16mm. Extra thick and with anti-slip inside. Suitable for all PP and PET straps.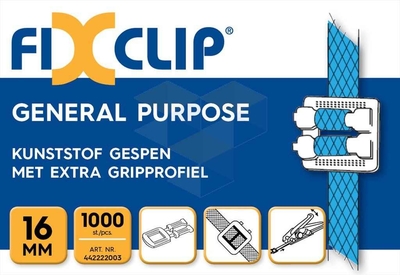 Fixclip General Purpose buckles
Cheap plastic buckles for PP strap. With gripping profile for extra solid closure.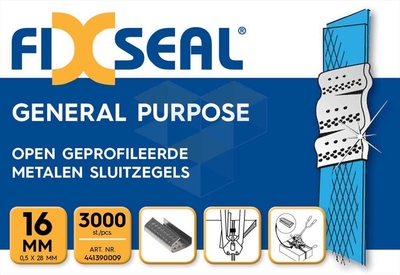 Fixseal General Purpose metal seals
Open profiled seals of metal for general use on PP and PET straps.

Fixclip Heavy Duty metal buckles
For optimal strapping and connection of polyester tape. Available for straps 13 to 25mm.