Plastic corner and edge protection
for pallets and products
Corner protectors are ready-made triangles of solid plastic. The most suitable corner protection can be chosen to meet the requirements of the product to be packaged. All corner protectors are designed to protect the corners of the packaged product during transport and storage. They are a cheap and very efficient way to give your products that little bit of extra protection. Available in many shapes ans sizes for both strapping and corner purpose.
Are you a reseller or a wholesale company? Please contact us for discounts on purchase per pallet.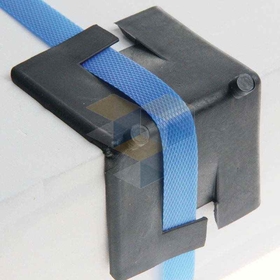 Plastic protection angles for pallets
A disadvantage of using strapping band is that boxes and other products may be damaged by strain on the strap. The solution to this is the use of plastic protection angles. We have various models and sizes in stock. The better models are provided with strap-guide and / or pins that allow you to "pin" the protective corner on the cardboard.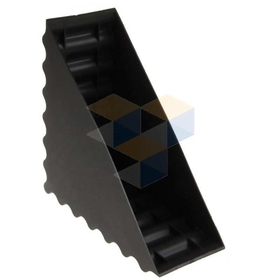 Corner protectors furniture and plate material
When transporting and storing plate material, it is especially the corners that needs the most protection. Hoogstraten has several types of corner protectors on standard in stock: closed, semi-open and corrugated corner protectors. The corner protectors are made of high-quality black plastic.