Printed boxes and cardboard
Printing your boxes ensures a neat appearance and more brand awareness. The best effect is obtained with a white box, but printing on brown cardboard is not a problem, especially in black ink. As a modern company, you attach great importance to the image of your product. The quality and appearance of your printed boxes play an important role here. After all, this packaging should protect your product well to ensure the quality and give the presentation that your product deserves. Your own name or product name and logo in the right color on your packaging is indispensable here.
Printing techniques
Cardboard be printed with three techniques. Digital Printing, Flexo printing and offset printing. The choice for one of the techniques depends quantity, quality requirements, format and use of color.

Off-set printing generally consists of a thin aluminum plate on which a photographic image has been applied. To get a print from this offset plate, it must first be dampened. All non-image parts take this moisture. Then the greasy ink is applied by rubber rolls. Since the wet non-image parts repel the ink, it is assumed only on the image parts. The ink wil be printed on a rubber blanket on a cylinder and then this rubber blanket presses the image onto the paper.

For full-color printing, the printing press is equipped with 4 printing towers, each with its own inking and printing form (offset plate / printing block) for the colors Cyan, Magenta, Yellow and Black. A color is built up by the optical mixing of grid dots. Ultimately just like your own home printer. A color photograph on a print is always "full-color".

For the production of corrugated cardboard boxes, usually only the top layer is printed offset. This will then be merged (cached) with the cardboard later on. Cardboard with a thickness of up to 0.8 mm will usually go straight through the offset printing press, after which it will be punched and made into a box.

Qualitatively, offset is the best option. Due to the higher start-up costs, the cost price is usually only interesting for larger numbers. With offset printing you can print in full color (4 colors: CMYK) and in PMS colors.

Often a protective varnish (gloss or mat) is already applied to the printing press. Laminating afterwards is also a possibility.

Flexo printing is a rotary relief technique. This involves working with an increased print image on the cliché, as a stamp. Characteristic of flexo is the high speed with which it can be printed and the layer thickness 2.0 - 4.0 micron that can be applied to the product. With flexo printing it is not yet possible to print very detailed photographs and images. Flexo printing / printing is often used for heavy solid cardboard. You can think of American folding boxes, fruit and vegetable boxes, fish boxes, attached boxes and related packaging.

Digital printing is on the increase, partly because the quality and speed are getting higher and higher. There are various digital printing techniques in the market but usually it is inkjet. Due to the low start-up rate (no printing form / cliché needed) we can offer a lower price for small numbers. Another advantage is that it can be printed in full color. Usually, the box is printed directly on the box.
Submitting artwork files

For creating a printable logo and / or other images you have to take into account the following points:

 

1 to 3 colors PMS

You must submit a Vector EPS or Illustrator file. It must be designed in PMS colors. PMS stands for Pantone Matching System (a color range) and is comparable to RAL, but then for the printing industry. Just like paint, the ink is physicaly mixed from sevaral standard colors in a blender by the printing operator.

Ask your corporate graphic designer for such a color separated EPS file. It is only possible to make an EPS file yourself with the correct graphic software and knowledge. If you can only supply a JPG file, additional costs may be charged. Sometimes a PDF file can also be sufficient, provided if it is well made by the designer.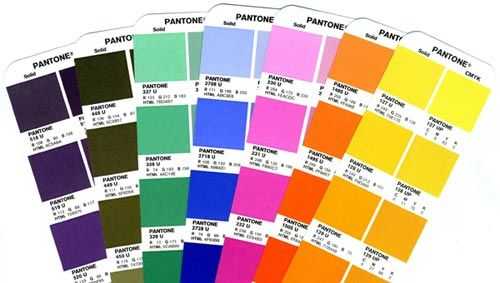 Full color (CMYK) = 4 colors

For full color printing, you should preferably have a resolution of 300DPI on the final format. You can send files by e-mail or by Wetransfer (large files) to pfi@hoogstraten.com.

 

Color deviations

Unfortunately we can not give any hard guarantees regarding possible color deviations. Our professional printing partners keep standards such as the PMS matching system and advanced color measurement techniques that monitor the density of the color, among other things. However, the material color, cardboard surface and quality of the supplied files all affect the color to a greater or lesser extent. Printing can also turn out differently for each printing process. For example, not all PMS colors can be reproduced exactly in Full-Color. A good idea is to always send an existing print sample / color example to us so that it can be used as a reference.