Automatic Strapping Machines
Especially for package delivery, it is desirable to provide a box or multiple boxes together with a strap strap. On the one hand, for additional safety against unwanted opening of a box, on the other hand, bundling multiple boxes into one delivery-package. Especially for international shipments and heavier boxes, a PP-strap is recommended for tightening and unauthorized opening.

To speed up workflow at production and fulfillment companies, one can choose to use full-automatic or semi-automatic strapping machines. Hoogstraten supplies various models for all applications. The differences and features are mainly in the speed of operation and the degree of automation.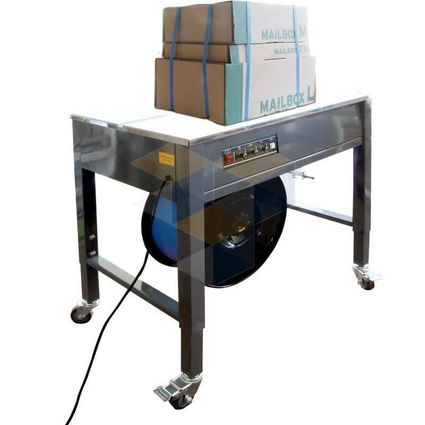 Omsnoeringsmachine 2.0
Particularly well-priced semi-automatic strapping machine for pp-band. Practical and safe operation. Simple role change.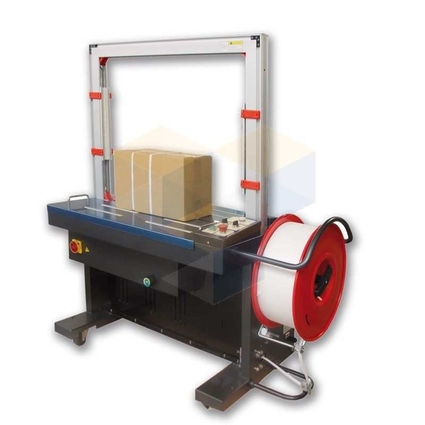 Omsnoeringsmachine IM Strap 1
For the demanding user there is this top-of-the-range full-automatic strapping machine.

Fast and reliable. Staps packages at a rate of 1.6 seconds per strap.