Floor marking tape - Barrier tape
This high quality stripe tape in black/yellow or black/red can be used for applications like lane marking, safety coding, floor marking, hazard marking, identifying, sealing and more. Striped tape is easy to apply and adheres to a wide variety of substrates.
Manufactured from PVC-Vinyl with a powerfull solvent rubber adhesive for heavy duty purpose. Wear and moisture resistant.
This tape is a good and fast alternative for painted floor marking.
We also supply non-adhesive barrier tape (ribbon) in several variaties.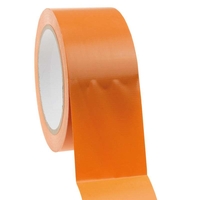 Construction tape
This strong PVC construction tape or concrete tape is multifunctional applicable for masking, marking, or connecting on building sites. It has a very strong glue layer but is also easy to remove without many glue residue. Suitable for rough surfaces.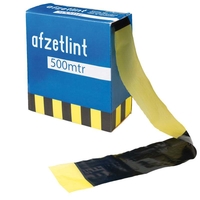 Barrier / Warning tape ribbon

Film ribbon for fast and inexpensive marking of temporary routes or barriers. Available in striking red / white or yellow / black. In dispenser box with 500 meters.