Duct tape - Gaffer tape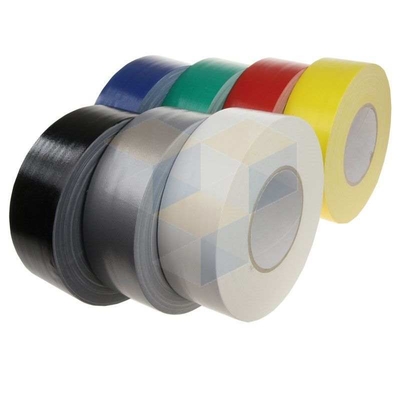 Duct-tape Professional 70 mesh
This is is a very strong tape with a high tensile strength but easy to tear, making it extremely easy to use. In addition, the tape is water and moisture resistant and wear resistant. The tape is widely used for fastening cables, tapping underlayings, marking, sealing air ducts, and more. The carrier is made of cloth with PE coating. Rubber-solvent adhesion. White label. 50mm wide, 50m long.
Advantages- and disadvantages of Duct-tape Professional 70 mesh
RESIDUE-FREE REMOVAL
HIGH TACK
PROFESSIONEL QUALITY
HAND -TEARABLE
WRITABLE
WATER- AND AIR PROOF
LONG LASTING

Duct tape Budget line
For packaging and repair purposes, it is often sufficient to have a well-adhesive PE duct tape with a hotmelt adhesive. Sticks excellent but is not recidue-free after removal. 48mm wide, 50mtr long.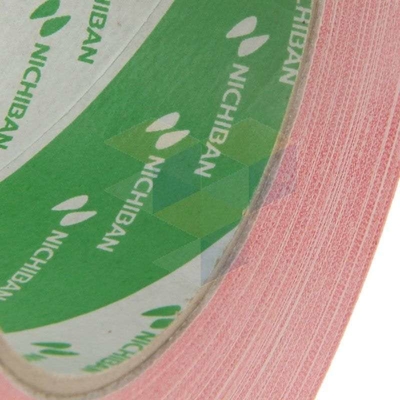 Nichiban gaffer tape
Nichiban is perfect for a huge range of entertainment, production and industrial uses, Nichiban is a high-strength, vinyl-coated cloth tape providing clean, residue-free removal. Because of this, it's exceptionally well-suited for any application where you need secure adhesion to irregular surfaces and residue-free removal. Nichiban tape also has a waterproof backing and is abrasion-resistant, so it will hold up well in demanding environments. Additionally, it offers smooth, controlled unwind and can be cleanly torn by hand. Hoogstraten offers Nichiban Gaffer tape in a broad range of colours and quantities to suit your particular needs, from single rolls to multiple cases.

Product Applications
Temporarily holding light fixtures, wire and cables
Bundling cables and wires
Marking and labeling equipment cases and boxes
Marking stairs and exits or spiking stages
Dance floor splicing
Temporarily adhering carpet
Stage and set decoration
Colour-coding