Carton closure staplers - Alsafix
Alsafix is a major maufacturer for tack and stapler equipment for the professional industry in Germany and France in particular. Recently, Alsafix also has added products to here program that offer a perfect solution for the packaging industry.

After various quality tests we have decided to include this beautiful product range of stapling equipment in our delivery program.

Stapling is a good alternative (or supplement) for packaging tape. Especially for heavier products. The very strong box closure also prevents the box from being opened too easily by unauthorized persons during transportation. Especially for international shipments staplers are therefore frequently used. The choice of the size and the corresponding stapler depends on the box quality and the content of the box. We would like to advise you in this choise in person.

Are you looking for a carton stapler of impeccable quality for a reasonable price? Then buy an Alsafix stapler!
The housing is made of high-grade plastic. The Sraplers are lightweight and easy to handle for everyone.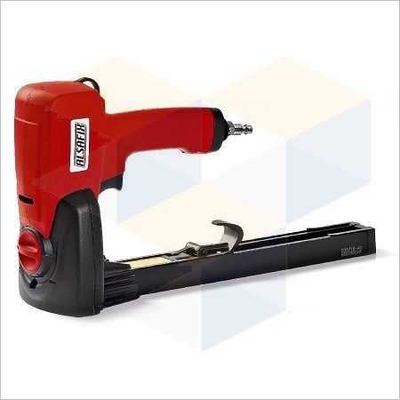 The Alsafix staplers are available in various models, manual or pneumatic operated, in various dimensions. The corresponding staples are of course also available at D.J. Hoogstraten.

 

Also ask for the Alsafix product catalog for the complete range of dozens and other non-equipment or view the offer on the Alsafix website.