Postal mail envelopes and mailbags
For sending products by mail, different envelopes are available. Envelopes are used to send or store the product without damaging the product. Envelopes are in different sizes and qualities. For example, there are inserts of bubble film material, paper and foam.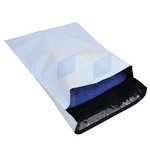 Our latest sproduct is the CoEx LDPE mailbag, mainly used by webshops for sending clothes and other unbreakable products.
These mailbags come in different sizes.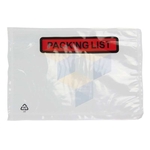 Packing list envelopes are used when the product is shipped in a box or on pallet.
Also available with print "document enclosed" or no print at all.
Specialy for resellers we can offer a very low price and constant delivery from stock.
Need other types or specifications? Please call or mail for a quote.