Tailor made production
Small stretch film rolls by customer specification!
Neutral or brand packed
Reseller? Just ask for a quote!

Inventory management
Just-in-time delivery on any location in North Europe
For 30 years, D.J. Hoogstraten BV supplies stretch film rolls in a large variety: Customer-specific for all kinds of applications.


 Pallet Stabilization
 Product protection
 Food protection


Customized wrap film:

In addition to the well-known rolls of pallet wrap film, hand rolls and machine rolls, you can also order small machine rolls for horizontal winding machines. You can fill out your specifications as desired: Core diameter, film thickness, roll length, roll width, color, etc.



Warranty:

Due to its own production, D.J. Hoogstraten BV can always guarantee the quality of the film rolls supplied. The measurement of the rolls is guaranteed: When you order 300 meters of film on a tube, you will get that 300 meters and not 275 meters, as is often the case with many of our competitors. By checking the weight and the empty tube you can easily confirm this. Also the film thickness will be as ordered. We produce to customers wishes. This is why Hoogstraten has been a reliable supplier for over 30 years.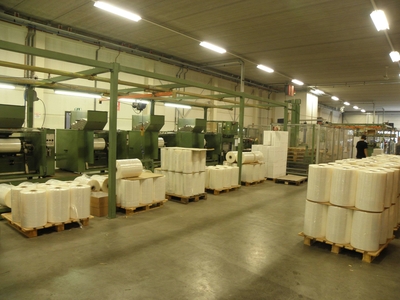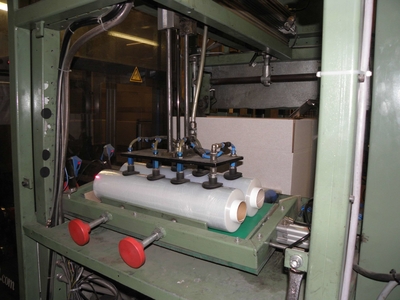 Innovation:

As one of the larger players in the rack wrap oil and other packaging products in the Benelux, D.J. Hoogstraten always contributed to the development of this. We would like to let our customers profit from this by regularly placing new products on the market. The purpose of this is always to achieve better pallet stabilization or product protection and, on the other hand, to save our customers costs. D.J. Hoogstraten is always looking for smart, innovative packaging products for you.

 

Wholesale:
Besides stretch film, Hoogstraten can deliver much more than that. Meanwhile, we have become a complete wholesaler of materials and machines for product protection and pallet stabilization. Throughout Europe, we have good relationships with manufacturers and other wholesalers to find the best quality for a reasonable price. In addition, we can provide inventory management and just-in-time delivery at any desired location in Europe for you.



Reseller?:
Hoogstraten will gladly supply wrap film and other packaging materials that you can fully benefit from as a reseller.
You may also have strong products in your own assortment ass well, where we can again benefit. Feel free to make an appointment with D.J. Hoogstraten in person for a pleasant win-win cooperation.