Packing table systems "Rocholz"
Rocholz System Basic
The Practical budget table solution for application fields where every Euro counts.

Rocholz System 1600
The pragmatic workplace solution. Complete packing station in two variants. All-in-one solutions with adjustable height.
Rocholz System 2000
The systematic workplace. A fitting solution for your requirements.
Read more..
Rocholz System Flex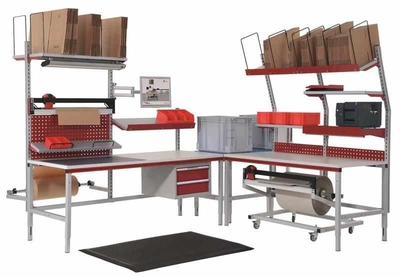 The tactical solution. A packing table adapted to your needs. Combine the possibilities! The most advanced packing table by Hüdig + Rocholz is SYSTEM FLEX. This packing table can be adapted individually and flexibly and meets your every need in style.
 Read more...
 Rocholz Module 5000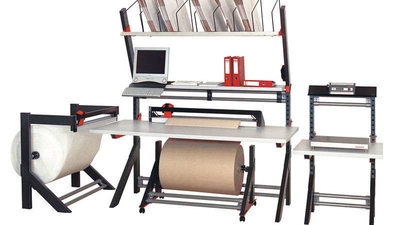 Our Rocholz MODUL 5000 packing table is a table with exceptional design. This ergonomic packing table system has even received international awards. Its intelligent construction enables even the basic configuration of MODUL 5000 to be easily adapted to accommodate individual requirements for working seated or standing up.
Read more..