Palletboxes
For europallet or blockpallet
Practical

Many wholesale products are packaged in as large a box as possible. These boxes are directly on the pallet. A pallet box can also offer a solution for packaging machines and other heavy products. The idea of the pallet box is that after filling it is no longer picked up by hand but can be transported with the forklift truck or pump truck.

stock

Hoogstraten supplies multiple sizes of pallet boxes from stock. Also on half-Europallet format.

The Fefco 200 pallet boxes are equipped with 2 ridges. You can easily make these boxes smaller / smaller if the content demands it. This way you can always make the most of the space. These Pallet boxes are optionally equipped with a lid (can also be used as an extra bottom).

All pallet boxes are double-wall. Want to know more about cardboard and boxes? Click here.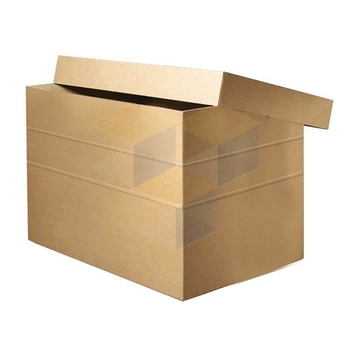 Pallet cone

The pallet cone or do-not-stack-cone is a useful tool for pallet boxes in particular. Of course here is the clear message that no other pallet may be stacked on this pallet. The text "Do not stack" is internationally accepted. The cardboard cone is provided with strapping holes and optionally with self-adhesive strips.